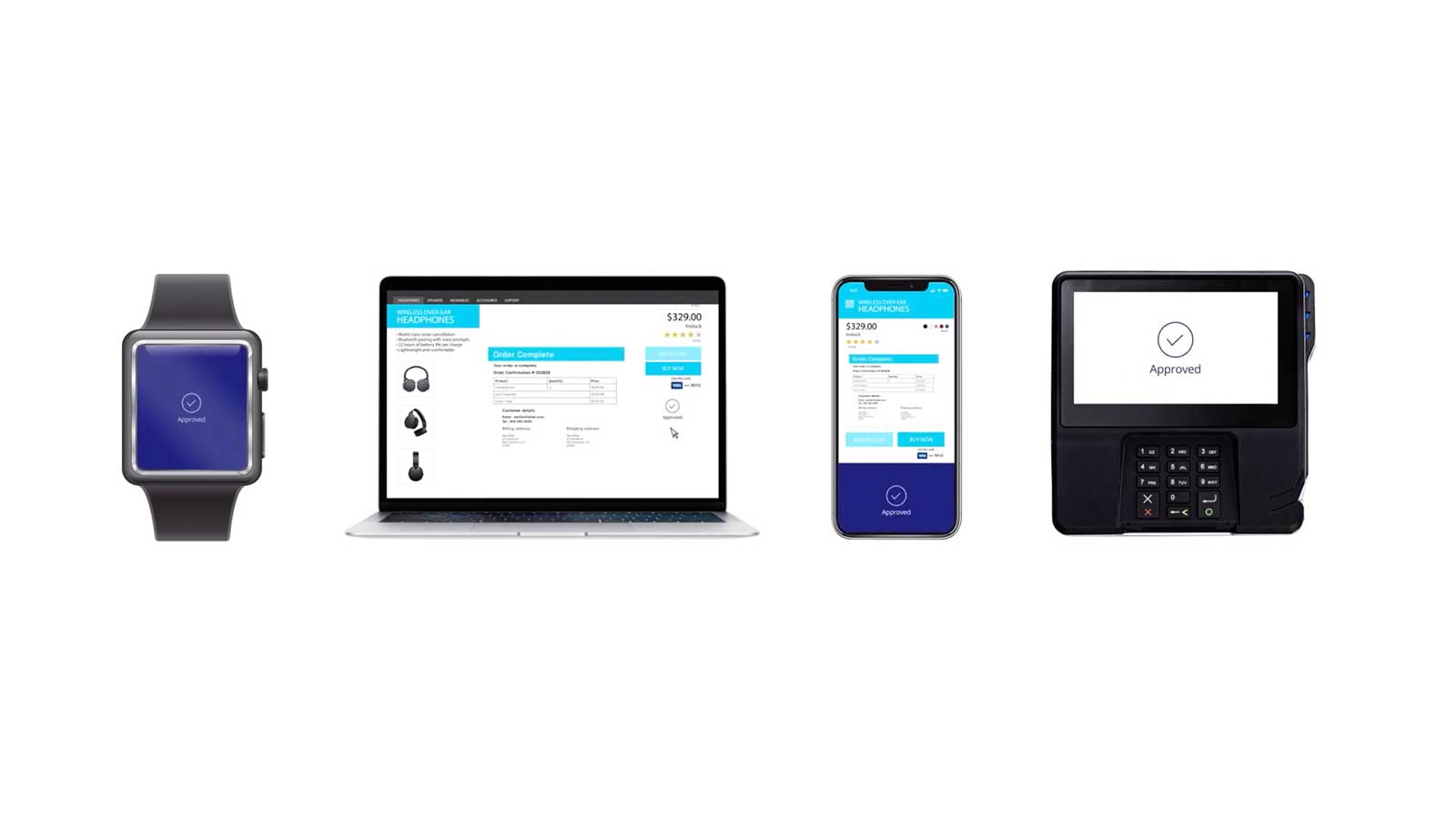 After an approved Visa transaction, consumers may experience an animation, a sound and for enabled devices such as smartphones and wearables, a vibration. Sensory branding provides a moment of consistency and reliability during the payment experience.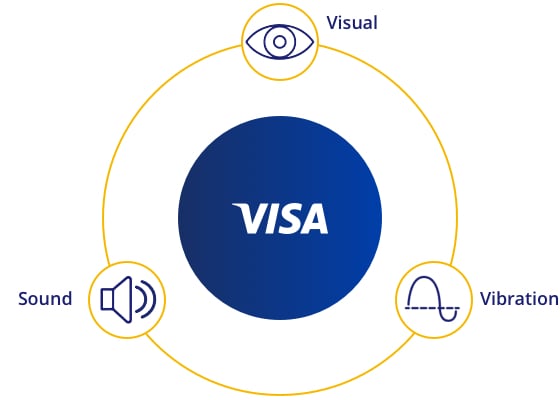 Repeat customers
Customers are 3.5 times more likely to return for repeat usage. 1

Brand impact
81 percent of users perceive merchants more positively when they use Visa's sound and animation.2

No cost
Sensory branded assets are available to you at no cost.
¹Ipsos LLC, The Value of Visa, 2017
²Visa internal research, IPG Lab 2017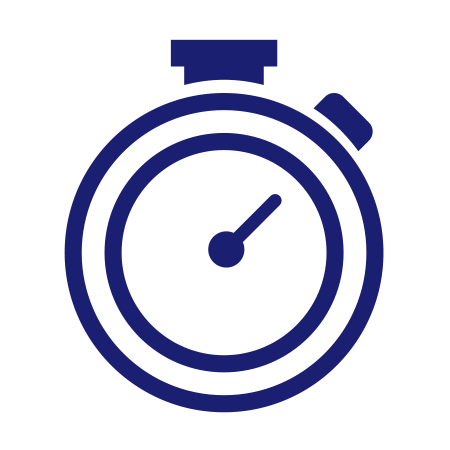 Speed
Less than a second in length, Visa Sensory Branding was found to signal speed and convenience.²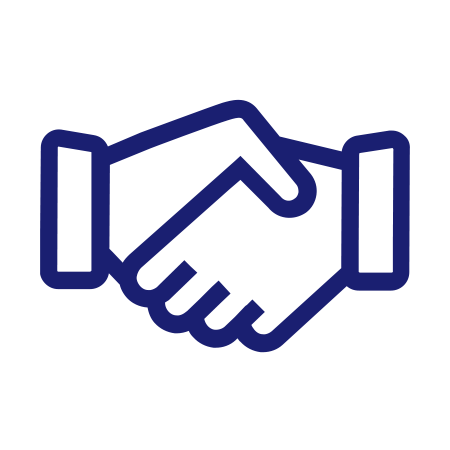 Loyalty
94 percent cited greater favorability toward merchants.³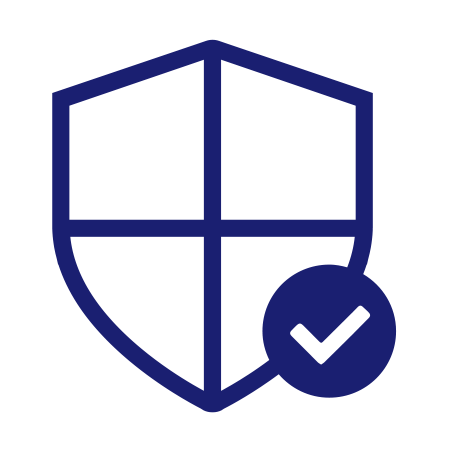 Trust
Sensory branding helps to increase consumer confidence and sense of security.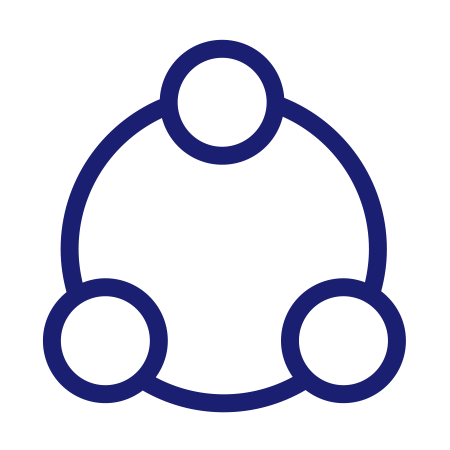 Familiarity
Visa Sensory Branding creates a more consistent payment experience.
²Visa internal research, IPG Lab 2017
³Visa, Inc., The Value of Multi-Sensory Branding: Sound and Animation Elements in Cardless Payment Experiences, 2016
Visa offers the Visa Sensory Branding assets to you at no cost. Any costs related to implementation or maintenance are subject to the agreement between you and your payment solution provider, such as a POS terminal provider, merchant acquirer or payment processor.

Visa Sensory Branding is under one second in length and doesn't add to the transaction time.

Elements may be combined or used individually, depending on hardware capabilities.